The project
Boston Calling is a music festival which debuted in May 2013 at City Hall Plaza. The festival attracted up to 22,000 music fans with its earlier editions, eventually drawing roughly 40,000 festival enthusiast in 2017. In May 2016, Boston Calling announced it would move to the Harvard Athletic Complex in Allston with the new space allowing the addition of more music stages and the inclusion of stand-up comedy performers.
On March 31, 2020, it was announced that the 2020 Boston Calling Festival would be cancelled due to the worldwide coronavirus pandemic, but is now back and in full swing.
More than 50 performances were present during this 3-day music festival. The best food in Boston, 100-foot Ferris wheel, art installations, life-size games, and other exciting activities keeping festival goers entertained.
Behind the scenes the crew will be making sure everything will be going smoothly, not just for the festival goers but also for the neighbors too. That's where we can help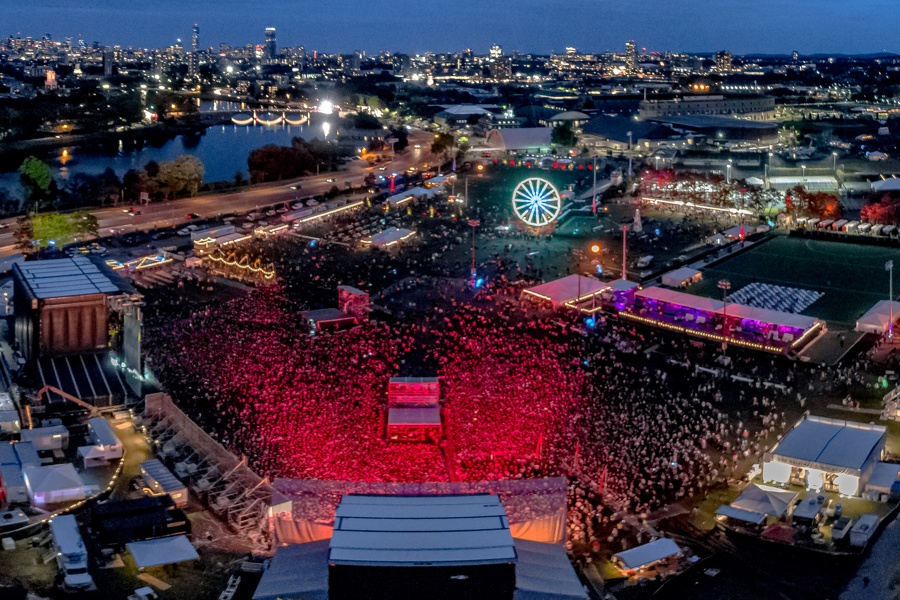 What's the problem?
Centrally located music events that spread over multiple days can have a significant impact on local residents and the surrounding areas.
Due to the size of the event special measures have to be put in place to make sure the agreed noise limit levels at the perimeter of the grounds can be met. The directors of the festival requested permanent monitoring stations recording live data to protect local residents. The data has to be displayed on a simple, online, live interface.
Sonitus Systems, together with our partner Specto Technology, provided five EM2030 automated sound level monitors which were installed on key positions around the perimeter area. The positions were chosen based on the severity of potential noise nuisance to the nearest resident. The information recorded by these monitors gave the crew a live view of all 5 locations on a simple screen. The crew could quickly respond to make sure nuisance in the surrounding areas was kept to a minimum. Detailed information, including audio clips and frequency analyses could be obtained to further investigate any noise related issues.
Staff looking at the simplified data screen don't require any detailed acoustics knowledge but can do a quick compliance check looking at the value on the screen. The system can also send out alert messages via email and text and the data screen will change colour to visualize potential nuisance. Green means the noise limit level isn't exceeded, red means we could have an issue.
‍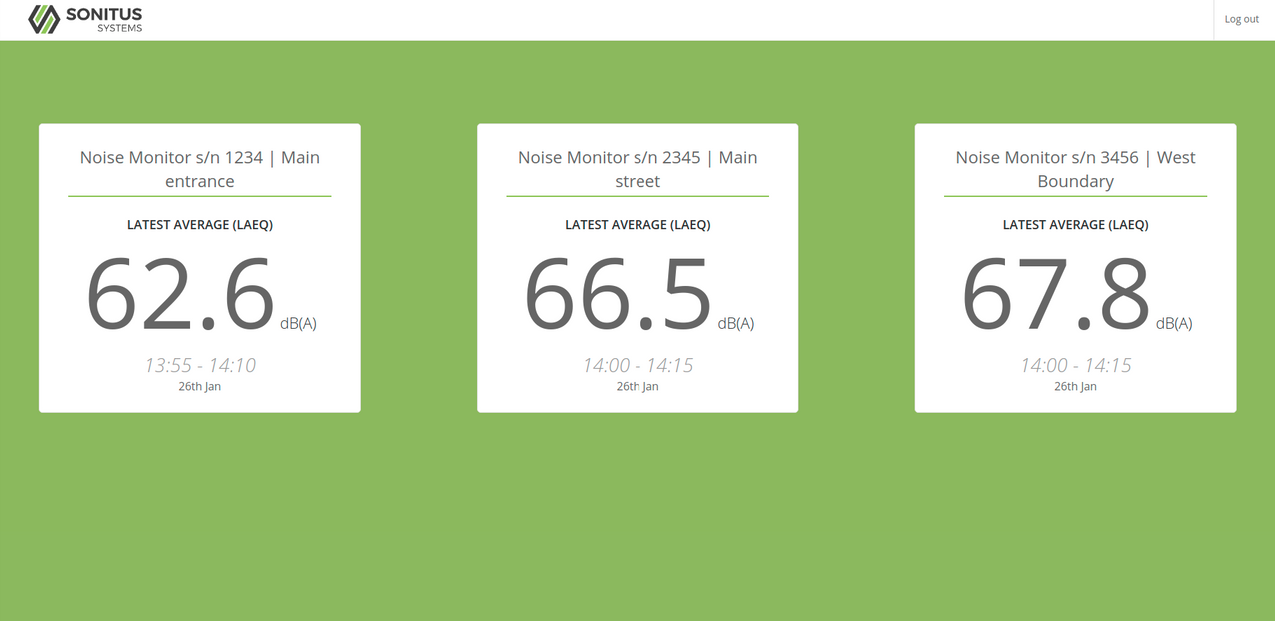 ‍
Our solution
The EM2030 is intended for use in situations where customer need reliable measurements with the minimum amount of effort. Users can just switch on the power to start monitoring and all readings will automatically be uploaded to our online reporting platform.
The EM2030 kit consists of a rugged measurement unit, weatherproof outdoor microphone, a microphone mounting stand with a cable and a power supply. Battery supply or solar options are also available.
The system set up and configuration is over Wi-Fi link and can be done with a laptop, tablet, smart phone on any other mobile device.
This is ideal for applications where access or safety or access are an issue, such as construction sites, industrial or road side installations.
The EM2030 is supported by our powerful online analysis and reporting system - the Sonitus Cloud - which lets users access sound level readings from anywhere.
‍
The outcome?
FYI - everything ended up working out wonderfully. Thank you so much for your quick help on this last week. We're in the middle of Cambridge, had Metallica play to 45,000 people on Harvard's athletic grounds and had 2 noise complaints from the surrounding community. The mics allowed us to monitor our levels outside of the grounds and correct things as needed. It was a major win.
AJ Moen - Assistant Production Director - Boston Calling
‍
‍
Our partner approach - global reach with local service
Specto Technology has many years of experience in sales and rental of all types of instrumentation equipment. They help clients save time and money implementing geotechnical, structural and environmental monitoring programs by providing industry-leading hardware and software solutions.
In 2019 they have partnered with Sonitus Systems and added the EM2030 noise monitoring solution to their product catalogue. With demand increasing rapidly, Specto Technology has been an excellent partner using their expertise to deliver solutions throughout the US.
‍Get in contact to see if we can help with your project.