The customer
Transport Infrastructure Ireland (TII) build and maintain Dublin's light rail transit system. The latest rail project to be undertaken was the Luas Cross City Project. This extension of Dublin's Luas system links up two existing lines and brings the tram service to new areas of the city. The 5 year project involved a number of construction phases in the city centre and required tight control of noise emissions to keep within planning limits. Sonitus Systems were awarded the contract to monitor noise emissions from the Cross City works using our dedicated monitoring technology.
‍
Challenges and requirements
24/7 real time monitoring required for a 5 year project
Installation in some of the city's busiest and loudest areas
Automatic measurement and remote reporting
Up to the minute noise limit checks and alerts
Minimum downtime during operation and maintenance
‍
Our solution
TII chose to deploy Sonitus Systems' EM2030 Sound Level Monitor to meet the demands of the Cross City project. The system provides fully automated measurement and remote upload functions, meaning every event was captured and reported with no need for TII environmental staff to be present on site. Eight key locations were selected by the TII team for construction noise monitoring and control. Each installation was fully specified by Sonitus Systems expert staff and all works were managed jointly with our installation partners.
‍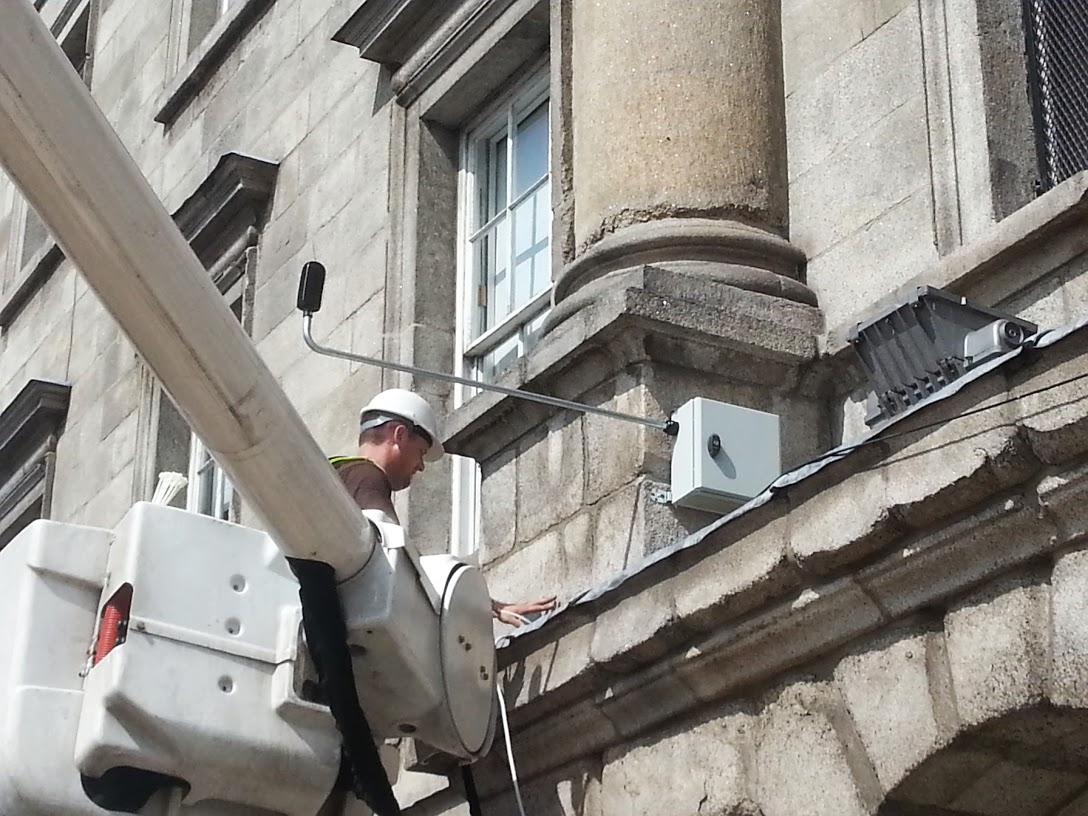 ‍
24 hour measurement
The continuous measurement ability of our sound level monitor allowed the TII team to fully evaluate base line sound levels and gauge the impact of their construction work. Our automated online analysis system was tailored to each site, performing checks on all monitoring sites and alerting TII staff in case of any breaches of planning limits.
‍
Stakeholder management online
All measurement locations are controlled through our user-friendly website, the Sonitus Cloud. This allowed TII staff to manage the entire project remotely. Our cloud-based platform monitor the performance of all equipment to ensure that each site is fully operational, meaning the project team receive a fully managed service and complete peace of mind.
‍
Our online analysis platform allows users to access their sound level readings from anywhere. This was an important feature for the Luas Cross City project, where multiple contracting partners and staff needed access to the information to manage construction works. Our software processes all readings from each monitoring site and presents the information that is needed at a glance. Sound level emissions for user-defined time frames are calculated and compared to planning limits. Email and SMS alerts are sent to designated contacts when site levels exceed these limits. The online platform removes the need for detailed data analysis, saving time and personnel costs.
‍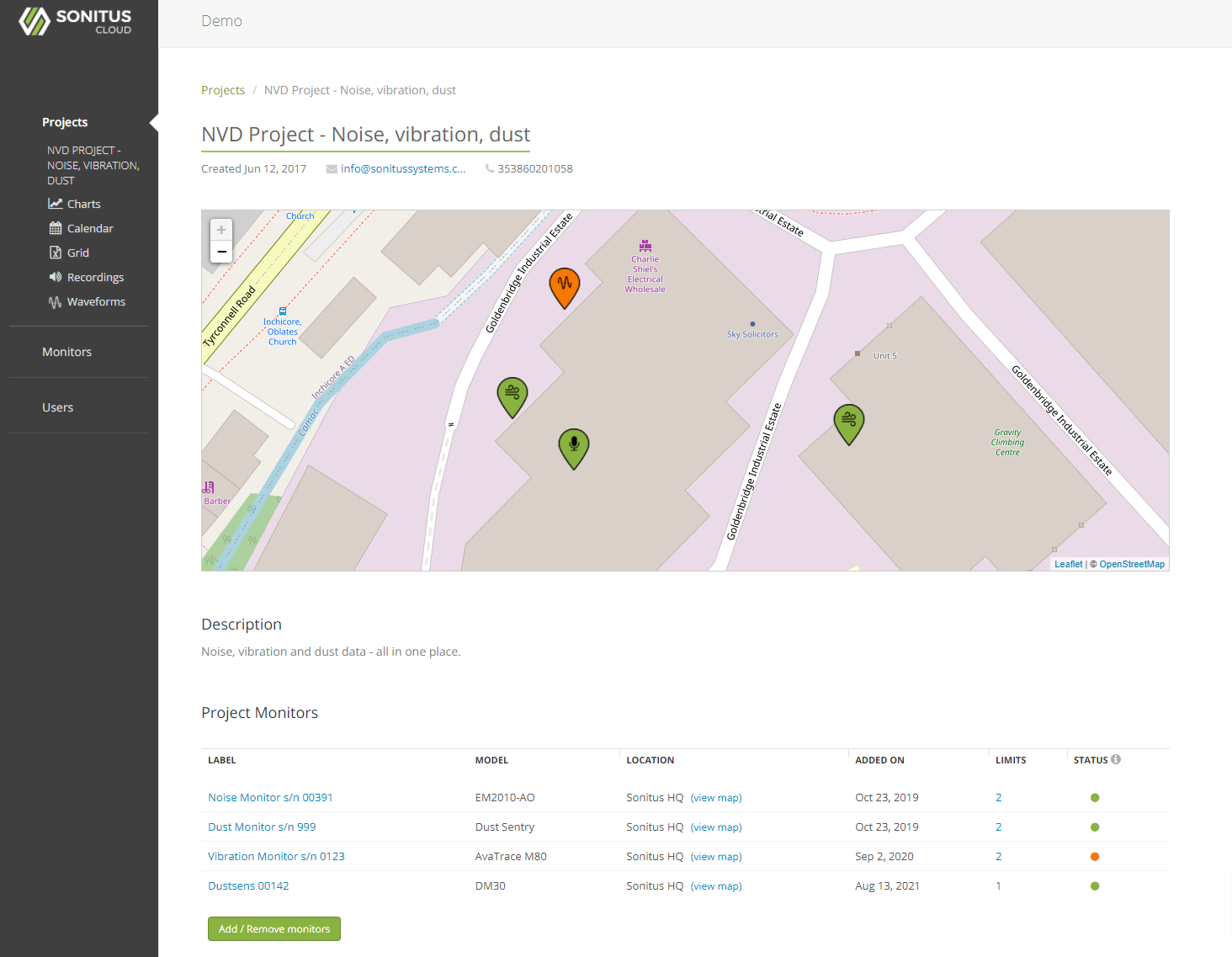 ‍
Customer benefits
Cost effective and reliable solution
Need for customer man-power removed from measurement and analysis tasks
Fully managed service ensures performance of systems and quality of measurements
Automated analysis provides information needed for project managers at a glance
Multiple partners can access and view information from any location
Email and SMS alerts provide full project control without the need for customer to spend time checking results
‍
Need construction noise monitoring?
Get in contact to see if we can help with your construction project.