Rue du Rhône
Rue du Rhône is a street in the City district of Geneva, Switzerland. Historically, this street was a place for horse dealers (maquignons) and fodder warehouses.  Nowadays it stretches from Place de Bel-Air to the entrance of Eaux-Vives where a large number of boutique shops can be found. It is the luxury shoppers' paradise where the world's top brands are located in the heart of Geneva. Shopping addicts with luxurious taste will find everything here - watches, fashion, jewellery, sweet delights in the boutiques of Geneva's master chocolatiers.
On Rue du Rhône a new luxury boutique for a well known brand is being constructed by Italian contractor Sogeco Group. They are experienced in all areas of construction, contracting, and project management. Specializing in the field of medium and large-scale retail, commercial and industrial buildings Sogeco Group are renowned for top quality projects.
Due to the sensitivity of the area, automated continuous noise and dust monitoring has been put into place by Sogeco Group to protect the surrounding areas during both the demolition and construction phase of a new luxury boutique.
‍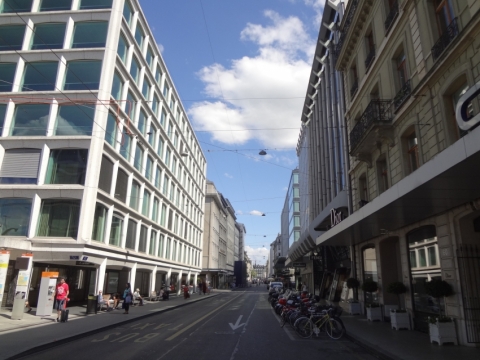 ‍
Our partner
Sonitus Systems holds a strong relationship with Italian instrumentation supplier Microbel. They are professionals in providing quality instrumentation for the acoustic and vibration industry in the region.
The company was founded in 1998 within the Environmental Technology Park in Turin. Over time, the company has expanded its commercial offer with a range of products and brands which can meet the needs of the most demanding professionals in the world of acoustics and vibrations. Currently it represents many well established monitoring equipment brands in Italy, including Sonitus Systems.
'Sonitus Systems is a trusted partner who supply easy and affordable solutions. Their noise and dust solution is robust, easy to operate and provides reliable data. The combined DM30N Sitesens is a real cost saver!'
Enrico Natalini, CEO Microbel.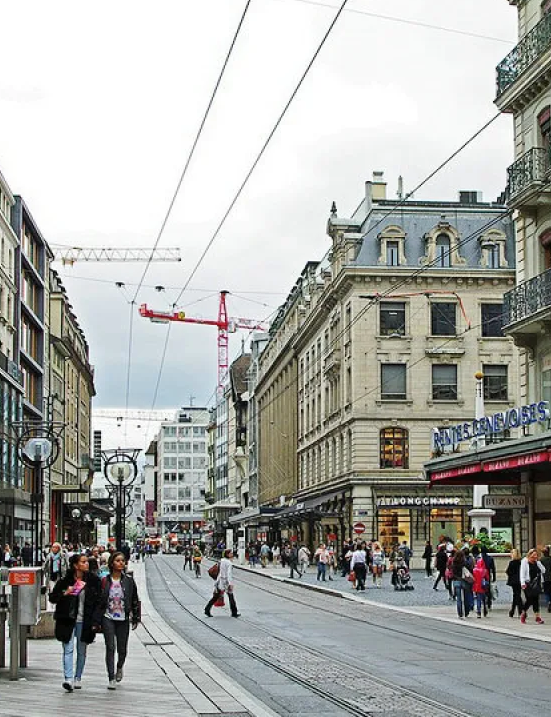 Environmental monitoring
Due to the sensitive location where the project of the new boutique is taking place protective measures have been implemented. To guarantee shopping experience in the area and to protect local residents a combined noise & dust monitor has been installed near the site to closely monitor emissions.
The equipment provides continuous and reliable data which is uploaded to the online cloud platform and project managers will be notified via email & SMS text alerts when noise and/or dust levels exceed the agreed limits or when working hours and quite times are not honoured.
Site managers can respond quickly to higher levels and can elaborate with residents and other shop owners on the environmental impacts.
Sonitus Systems instruments were selected for compact size and light weight to be able to easily relocate on site if needed. No settings are needed on site making the plug & play device a walk in the park for site managers and installation engineers.
‍
EM2030 Sound Level Monitor
The EM2030 is intended for use in situations where you need reliable measurements with the minimum amount of effort. The kit consists of a rugged measurement unit, weatherproof outdoor microphone, a microphone mounting stand with a cable and power supply.
‍
DM30 Dustsens
The Dustsens air quality monitor is a fully automated particulate monitor for measuring PM10, PM2.5 and PM1 with MCERTS certification. Using an optical particle counter, with heated inlet, the Dustsens is designed for applications where simple operation and reliability are key.
The DM30 and EM2030 can also be combined into one system (the DM30N Sitesens) which will save costs, space and installation requirements.
‍
Project outcome
Live reporting, online analysis and real time alerts allow the construction team to protect people property and their reputation by managing environmental emissions. This helps to balance the needs of all stakeholders - leading to a more luxurious experience for all concerned.
‍
More information
Visit the website of our partner to discover more;
‍